15/30/50 amp rates are based on one family per site (2 adults and 2 children up to 12 years of age), additional people are $5.00. Up to 6 people per site. * 15/30/50 amp rates are based on one accommodation per site.
** Not all of our 30 amp sites have sewer at them. ~ 15 amp sites are electric and water only.
Camping fees are non refundable. There are no refunds for early departures, we cannot control the weather or your change of plans.
We have reserved your site for your use for the days you requested.
Rates, Discounts and Specials are subject to change without notice.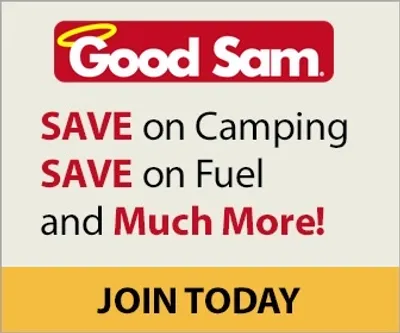 Join today and save 10% on your next stay with us or any other Good Sam Park!

Use this link to sign up today!
Join the Good Sam RV Club Today